Nordic style
Nordic skiing is a real lifestyle that has made its mark as far as Le Grand-Bornand's secret valleys. At the top of the biggest French ski resorts, Le Grand-Bornand also shines for the 68km of pistes in its Nordic area which is all about physical performance, pushing your boundaries and contemplation in the Canadian settings true to the Bouchet Valley's wide open spaces surrounded by the Aravis mountain range...unless you'd prefer the sunsoaked plateaus in Le Grand-Bornand Chinaillon.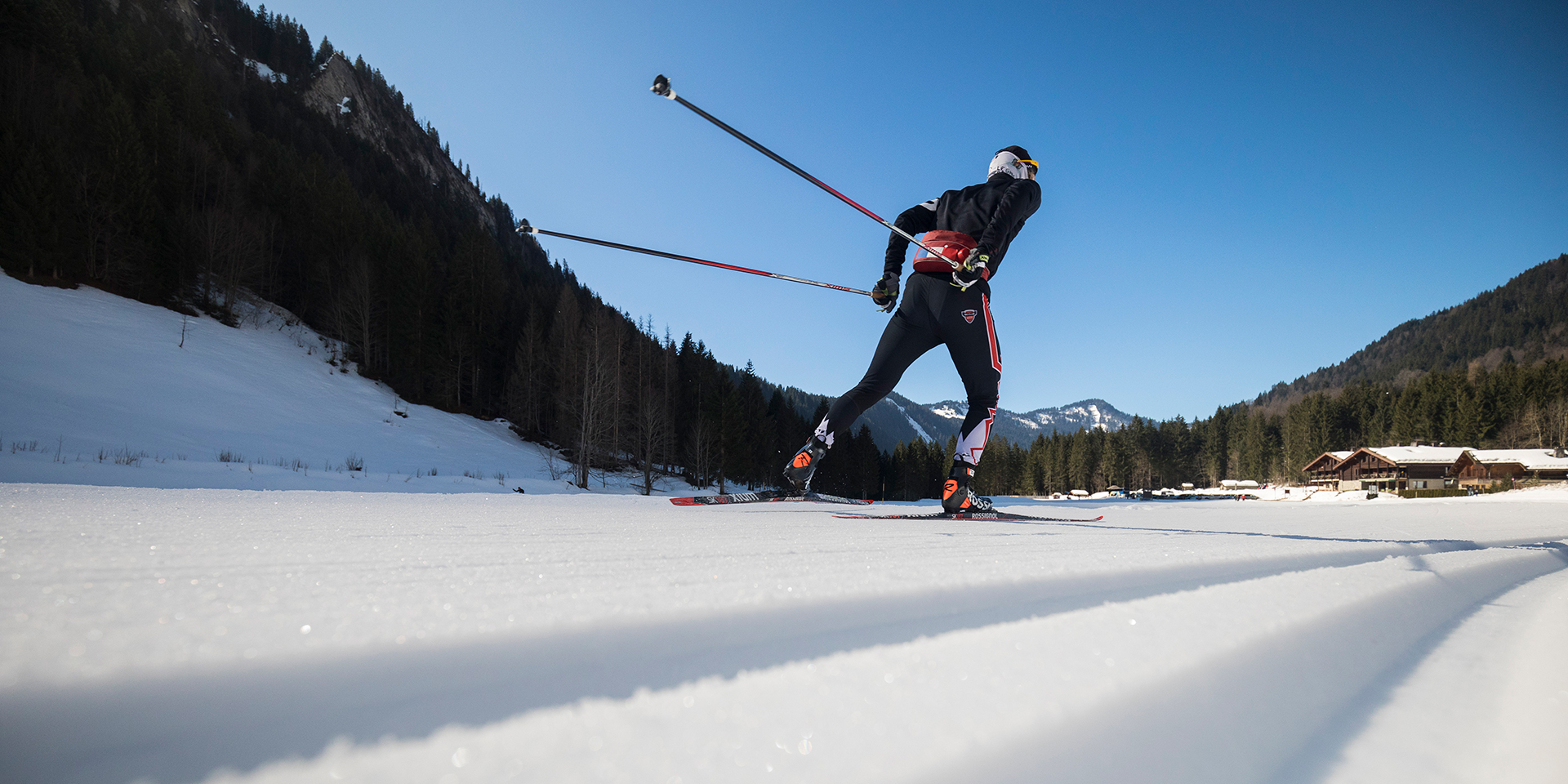 LEARNING AND IMPROVING
With the Grand-Bornand cross-country ski school instructors, discover the mountain in winter and the pleasure of Nordic gliding.
Do not ski alone to have a nice cross-crountry session! Join your instructor to discover the most beautiful Aravis sites, with fun and convivial atmosphere. The Grand-Bornand cross-country ski school offers courses in cross-country skiing, snowshoeing, backcountry, biathlon.