Opening of the ski area until 20 April
Forecast of mechanical lift openings, subject to changing weather conditions
April from 9th to 15th
> Access by the Grand-Bornand village and the Rosay gondola.
> On the evening of April 15th closing of the Rosay gondola and the Lachat sector
Télécabine du Rosay.
Sector Lachat : TS Le Lachat, TK Les Raiches, Tapis Alpage Express
Sector Chinaillon : TS Les Gettiers, TS La Floria, TS Le Chatelet
Sector Maroly : TS La Tolar, TS Le Maroly, TS Les Terres Rouges, Tk Le Prarian 1 et 2
April from 15th to 20th
> Acess only by Le Grand-Bornand Chinaillon
Sectors Maroly, Chinaillon and Lachat open: TS Le Lachat, TS La Floria, TS Chatelet, TS Maroly, TS Red Lands, TK Prarian 1 and 2.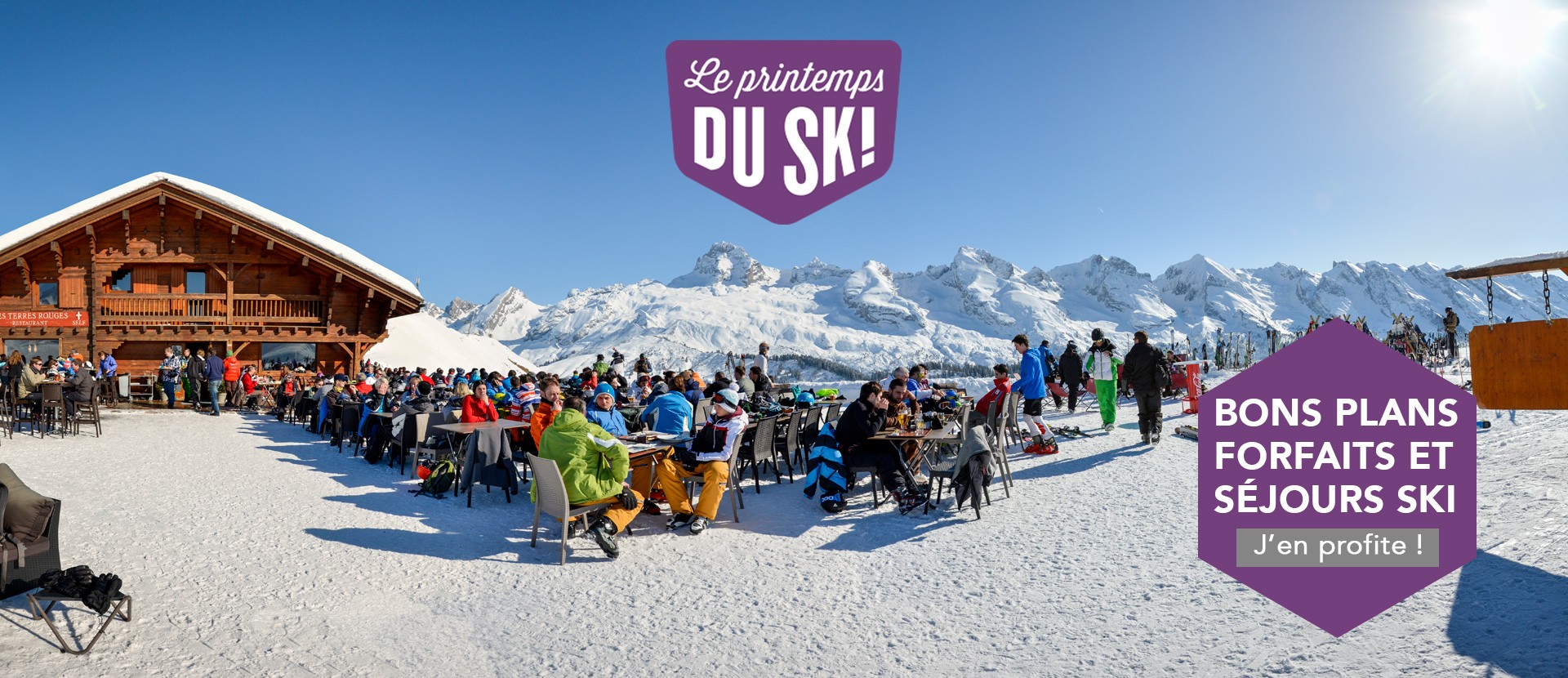 From April 9th : free access to Nordic area at Grand-Bornand.