LE GRAND-BORNAND AWARDED THE FLOCON VERT LABEL

The label is seen as a new lever to help develop the spirit of sharing presiding over the resort. The certification campaign is supported by a group of people including elected officials, expert technicians, professionals and representatives from civil society. Obtaining the «Flocon Vert» label was not an aim in itself, but it sets the seal on Le Grand-Bornand's commitment to sustainability, based on 20 criteria, including factors relating to governance and economic balance, social-economic aspects and the management of natural resources.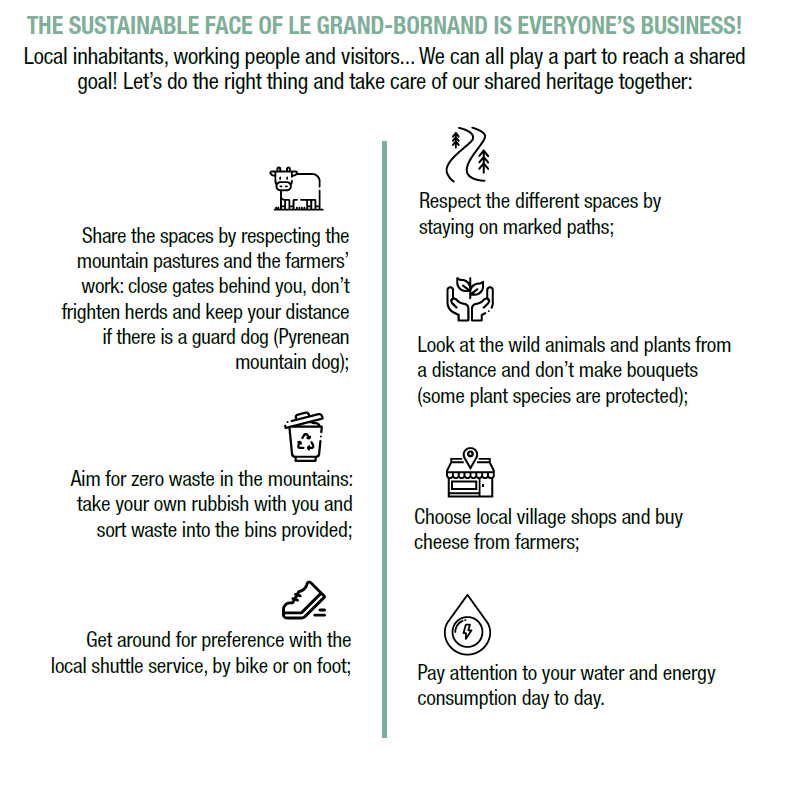 Crossed views of a researcher - a doctorate in geography - an inhabitant - a former guide in Grand-Bornand - and a student researcher in geography on a concept that seems to challenge the clichés that are still often associated with it...