BMW IBU Biathlon World Cup Annecy-Le Grand-Bornand
From Monday 12 to Sunday 18 December 2022
Every day
Location :
Stade Sylvie Becaert
Event Organizer
Phone :
+33 4 50 02 78 00
After a magnificent edition in 2021, Le Grand-Bornand will again host the Biathlon World Cup from December 12 to 18, 2022, on the Sylvie Becaert Stadium.
It has already organized four successful rounds of the Biathlon World Cup in 2013, 2017, 2019 and 2021, all of which were a success with the media and the public, with record attendance in 2019 (more than 61,539 fans in the Sylvie Becaert international stadium over four days).
Le Grand-Bornand will once again host the world's greatest biathlon event from December 12 to 18, 2022, as well as in 2024 and 2025... making it THE French round of the circuit.

It will be an opportunity to see the talents of the French team shine at home, in the Sylvie Becaert international stadium... and for the Organizing Committee, to meet the "biathlon family" with fans, athletes, partners, officials and media expected to attend. Nearly 75,000 tickets will be on sale this year.

PROGRAMME 2022 (subject to change) :
13/12 and 14/12 : Trainings
15/12: Men's Sprint ( 2:10 PM)
16/12: Women's sprint ( 2:15pm)
12/17: Men's Pursuit (12:10pm)
12/17: Women's Pursuit (2:15pm)
12/18: Mass-start men (12H10)
12/18 : Mass-start women (14H15)

All week long, find various animations and partner stands. Refreshment stands and small restaurants on site.



Informations & ticketing on :
biathlon-annecy-legrandbornand.com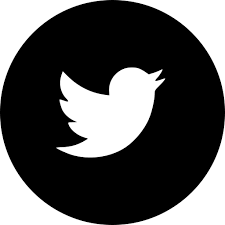 From Monday 12 to Sunday 18 December 2022.
In summary
SITRA services

:

Location

:
FICHE_INFO_SIMPLE_LIBELLE_DESTINATION
GPS coordinates
Latitude : 45.940892
Longitude : 6.431192
At the "Sylvie Becaert" biathlon stadium in Le Grand-Bornand Village.

All transport information on: https://www.biathlon-annecy-legrandbornand.com/infos-et-services/comment-venir/?lang=en
More info on http://www.biathlon-annecy-legrandbornand.com/en/ticketing.
Refreshments and snacks on site, payment only by credit card or cashless card.

You can also find us in the store and in the exhibitors' village on the church square!.
Book your tickets on
https://www.biathlon-annecy-legrandbornand.com/ticketing/?lang=en. Limited number of places, do not wait until the last moment to reserve.

Sale only on line and at the Tourist Office.
No sale by phone.

By booking a 4-day pass, you will receive only 1 ticket valid for the 4 days and not 1 ticket for each day.

Depending on the sanitary constraints in force at the time of the event, the organizer will apply the necessary measures in compliance with governmental or prefectural instructions.