Aim right ! Book your tickets
BMW IBU Biathlon World Cup Annecy-Le Grand-Bornand : Let's go !

Aim right ! Book your tickets from :
June 18th, for 4-days pass only
July 2nd, for 4-days pass and daily tickets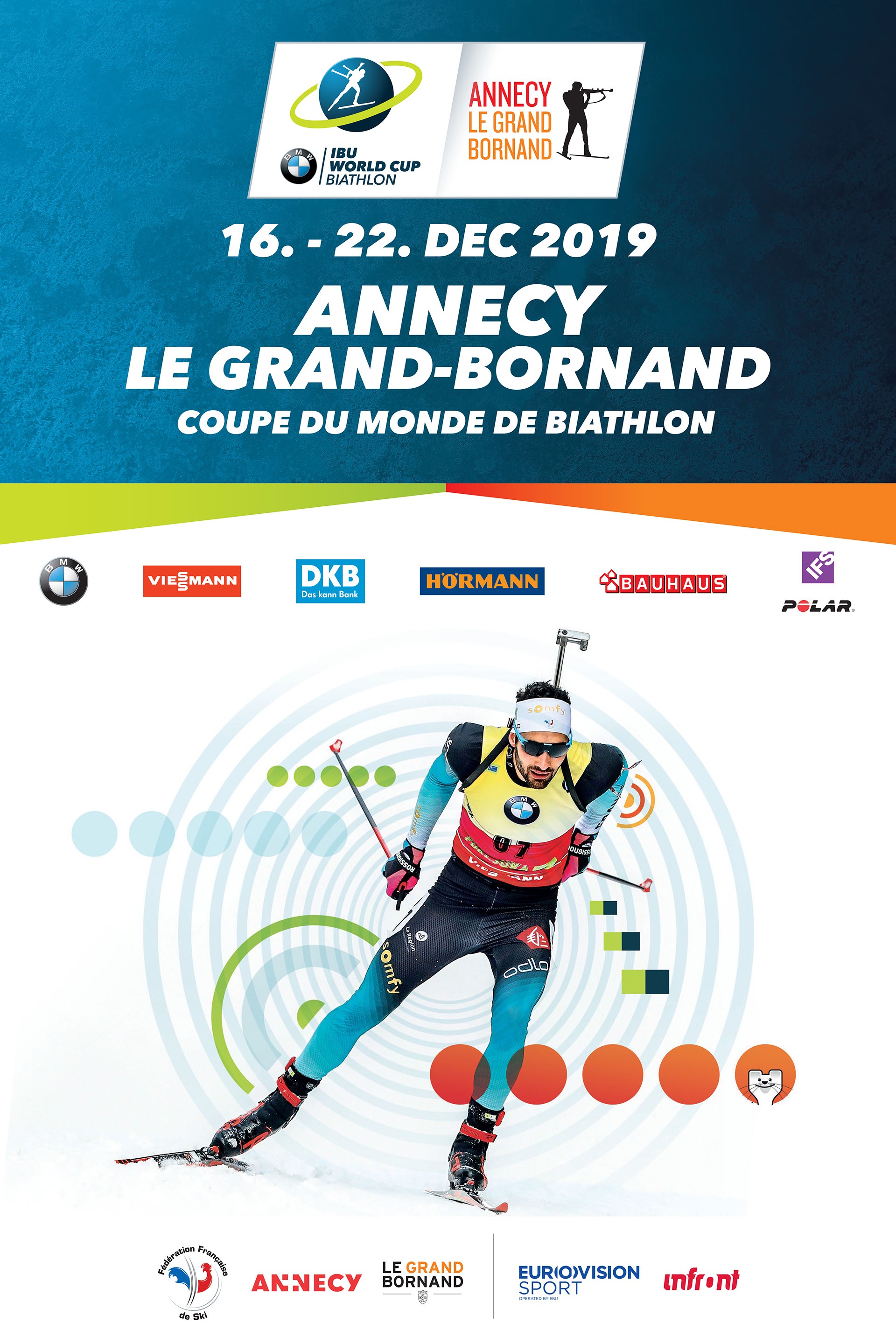 It's official! The IBU has announced the competition programme for the 2019 edition! And what a program! We look forward to welcoming the biathlon family to share these intense moments of sport, emotion and celebration that await us.
At programme
Thursday, December 19th:
10 km Sprint Men
Friday, December 20th:
7.5 km Sprint Ladies
Saturday, December 21st:
12.5 km Pursuit Men
10 km Pursuit Ladies
Sunday, December 22nd:
15 km Mass Start Men
12.5 km Mass Start Ladies
It's confirmed ! Annecy-Le Grand-Bornand will host 3 successive World Cups
in 2019 (from 16 to 22 December), 2020 and 2021.